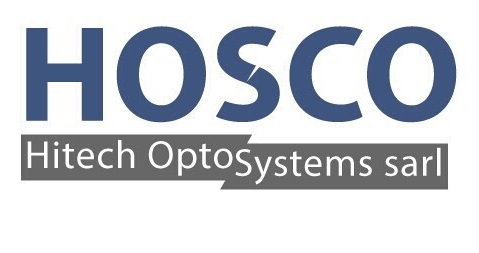 Big Lebanese famous industrial and commercial by producing items that were challenging and required high skills and talents.
Company Profile
The company was principally involved in IT, Optosystems and industrial automation.
With the time, it has grown and entered the market of new CNC machine distributor. HOSCO support a huge range of machinery including VMCs, CNC Laths, CNC machining centers, Band saws, PLASMA cutting machines and industrial lines.
HOSCO's reputation has evolved through a combination of customer satisfaction supplier focus, integrity, and social responsibility. We have developed a thorough understanding of our customers wide ranging needs and remain dedicated to servicing their individual requirements efficiently and effectively in order to build and enhance long-term partnership.
We provide high-performance CNC systems and solutions for all kinds of machines. So far, we have been installing CNC systems for wood routers, laser cutters, lathes, plasma cutters, foam cutters, milling machines, punching machines, bending and shearing machines.
We provide all kinds of accessories and spare parts for CNC machines, such as servo motor and driver, step motor and driver, spindle motor, laser tube, laser power supply and so on.
We provide CNC processing service for all kinds of metal and non-metal material in Lebanon, our service range include CNC laser cutting, laser engraving, laser marking, lathing, milling, punching, wire cut DM machining.
Besides, currently we work with domestic market where we have settle up several plants involved in drilling equipment industry, mining and oil industries.
Using the modern technological machinery, we are also a major supplier of spare parts for aluminum sector.
HOSCO has a new project, along with new modern, high tech machines, and acquired a set of new machinery all controlled by computer systems. This new technology boosted the manufacturing process, increased the overall productivity and sales.
On most projects, fabrication is carried out on site using modern machinery and technologies. All manufacturing processes are done based on detailed engineering drawings received from our Engineering department.
Excellent quality and service is the key elements that give the unique opportunity in this extremely changing market together with the product that will meet your need completely.
Our mission is to "satisfy our clients and have them for lifetime" by providing the best-performance CNC products with competitive price and good service.
We are looking forward to cooperate with you based on mutual benefits and brilliant future.
Contacts:
Hitech OptoSystems sarl (Hosco)
Beirut-Mazraa Hamad str.
Al Bustan Bldg, 4th floor, apt.12
Ghazir, Jounieh Highway, Premiere Center, 3th floor.
www.hosco-lb.co
Tel: +9613370276
Tel: +96181677634
Fax: +9619856212
P.O. Box 11-7283